Creating an E-commerce website can be one of the most profitable moves you could ever make, but an issue that a lot of other sites have had is how to properly promote it. If you can't properly market it, then you won't be able to find new customers and the site will fizzle. So to help give you some ideas of how to market your new e-commerce business site, we are going to take a look at 6 methods that have proven to work.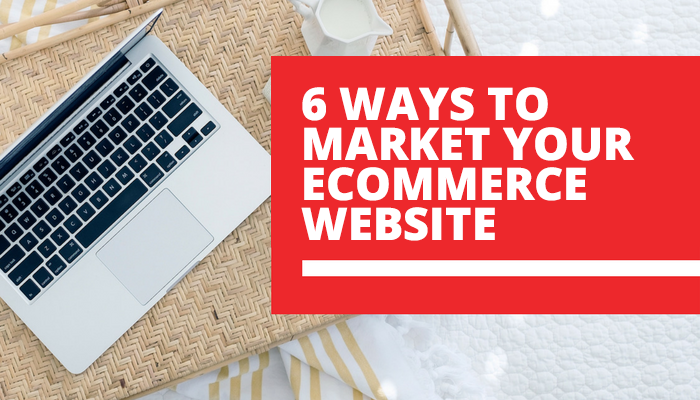 1. Have an SEO Strategy
SEO is a must, not only for e-commerce sites but for all websites. The more optimized your site is, the better chance you will have to rank high, which means more traffic and more sales.
This can be one of the best ways to ensure your site's success. Unfortunately, there are plenty of different elements to optimizing for search engines. If you aim to go it alone, it may take you some time and effort to learn the ins and outs of it all, but the sooner you get started, the faster you will be able to get your site optimized.
Another factor to consider is the speed of your website. A fast loading website is essential. It helps engage visitors and therefore has higher chances of converting them into customers. It is also a crucial piece of SEO and ranking – slow loading websites simply fail to rank as well.
Your choice of web hosting provider greatly impacts performance. To give you a better idea on which host to use, look for reviews such as the following: iPage review, GoDaddy review, and web hosting hub review.
2. Use Social Media Sites that spread your business
Social media sites will be huge assets in establishing your online presence because the potential is limitless. There are billions of people using these sites and your business can get in on a part of the action.
Social media marketing is also popular because it doesn't have to cost you anything, although having a budget can make things much easier.
Start by posting links and publishing content that attracts your target audience, and then refer them back to your website. There are so many different strategies that can be used for social media marketing, so once you have been doing it for a while, you will be able to identify the most effective one for your particular site.
3. Paid(PPC) Advertising for E-commerce
Although paid advertising will cost you money, it can be very effective, particularly for new sites. If you can maintain a high conversion rate, using paid advertising can really provide great returns.
For example, pay per click advertising allows you to pay every time someone clicks a link directly to your site. Once they are on your site, it's your job to convert them. So if you have a well-designed user experience and conversion process, then you will start seeing positive returns rather quickly.
4. Create a Blog
Blogging has become an effective way to market online because of how cost-efficient it is and how appealing they can be to our target audiences. If your e-commerce site sells a specific type of item, then you can easily create a blog regarding your niche and then attract people to your blog.
Once visitors get to the blog, tell them more about the products you are selling, and you will be able to convert some of them over to becoming customers. This strategy has worked for thousands of businesses, so it is a very viable option.
5. Use email promotions with product offer or sale
Email marketing is an easy way to target buyers with promotions that are catered to their specific needs. Customers are mainly interested in how your product can benefit them, so they are more likely to engage with discounts and offers that serve their wants.
For example, store visitors who viewed products but never made a purchase would benefit from an email discount for first-time buyers.
6. Get Your Products Reviewed
Another great way to increase visibility is to find bloggers who write reviews about products. Contact them and ask them if they are willing to write a review about the products on your own website.
Usually, if you provide them with a free sample or give them access to try it out, they will be open to possibly covering your offering. If they write a good review, then their entire audience will be exposed to your products and may come back to visit your site.