Below is a list of 10 useful tips for e-commerce website development that can boost your online store's sales.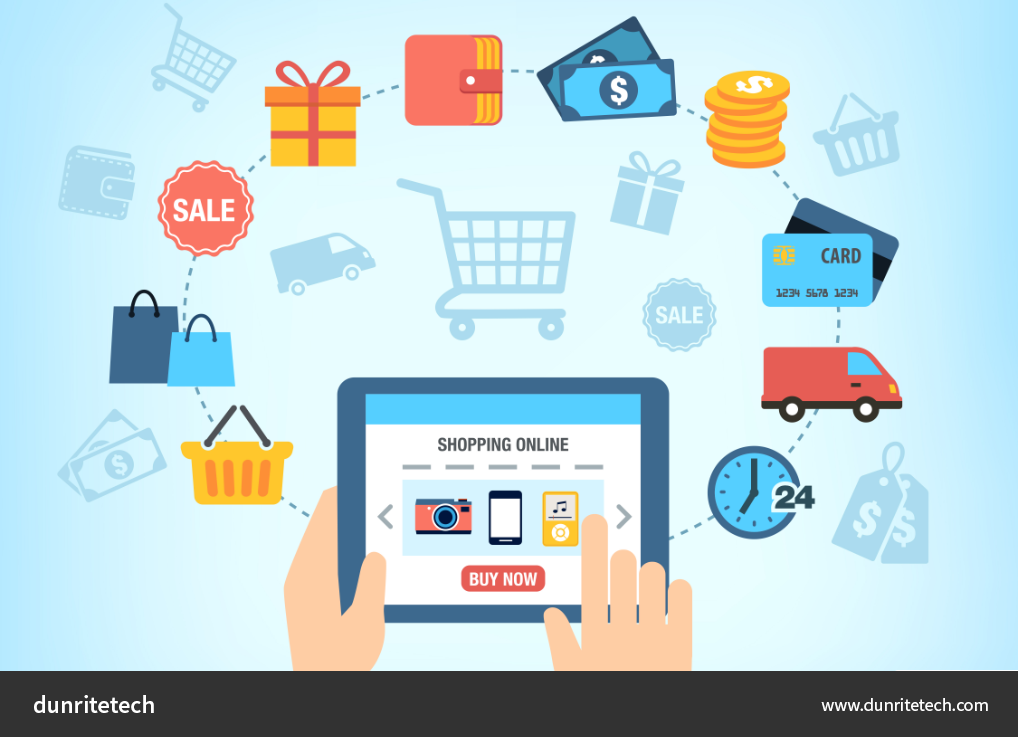 1. Keep the design simple.
Your online store should be designed in such a way that it effectively meets the visitors' needs and turns prospective buyers into customers. It should attract visitors from all walks of life and furthermore keeps them there to explore your website.
The web design should be as simple as possible, with no distracting links or images appearing in the product search, particularly in the checkout. Avoid complicated animations, lengthy content, ambiguous terminology, and stock images as much as possible.
2. Be upfront with prices.
Hiding shipping charges from the customers until they reach the payment gateway section could have a negative impact on your sales and increase cart abandonment. Always make sure that the total price of a product item is displayed to the customer on the first go.
Stop playing the price change game with customers. Almost every customer has a very good memory for price. They won't easily forget it if you spring a high cost on them. The old saying that " genuineness is the best approach" is still the best mantra.
3. Use high-quality images and videos.
The customers won't entertain the thought of buying your product if the image is blurry or generally indistinct they'll perceive it as a cheap product. That's why you should always try to use high-quality pictures to exhibit your product or items. The image of the product should be so attractive (without being deceptive or generic) that it compels the buyer to own it. As the customer cannot actually feel the product before buying, the presentation matters a lot. You could also use videos to demonstrate the product in a better way, featuring all the angles. When it comes to products like apparel, fashion, jewelry, electronics and footwear, short, high-definition videos will have the most positive impact on a customer's buying decision. [Interested in E-commerce website Development? Check out our development page.]
4. Offer a navigation menu.
The navigation menu should appear either horizontally at the top of the website or vertically on the left side, over every one of the pages. It should be well organized so that the customers can utilize it easily. The navigation menu should allow customers to easily search for a product. The dropdown menu should be used to showcase the categories and subcategories of products.
5. Create scarcity.
What is less in number is always more in demand. The product that's "out of stock" or shows up with the "sold" tag with a sad emoticon on the site's homepage or landing page is noticed more. Creating scarcity of a product intentionally can boost sales of that particular product or similar products. The fear of missing out on the wish-listed product results in impulse buying. But remember, this strategy shouldn't be repeated too often.
6. Offer extensive filters.
Whether you are dealing with an offline customer or an online one, your ultimate goal as a seller should be good customer experience. But things are a little different with an online customer. If they are not able to find the range of products they're looking for, they'll go to a different store. That's why a well-organized filter is mandatory.
Suppose a shopper visits your website with the motive to buy a delightful pair of stilettos, but when she clicks on the footwear section, she sees only flip-flops, sneakers, wedges, loafers, and flats until she scrolls down to the second page. What do you expect her to do? Will she hold up till she finds your collection of stilettos? Nope – she'll take her business somewhere else. To provide the best shopping experience for your customers, allow them to find their desired products by providing them various filter options.
7. Encourage social media links.
Online retailers should understand the importance of social media and take it seriously. A lot of products based business orders come from Facebook, Instagram & Twitter. That's why sharing and exhibiting popular products on social media could be beneficial for online e-commerce websites. This could help you drive good conversions to your e-commerce store.
8. Keep the shopping cart noticeable.
The recognizable shopping basket icon should pop up across all the pages of your store's website. This will allow users a persistent look over the products they've added to their cart, serving as a continuous reminder them to complete their shopping process. This technique will help you increase conversion rates and reduce shopping cart abandonment.
9. Show customer testimonials.
Client reviews and testimonials are the best way to prove the quality of your products. Positive feedback can influence the purchasing decisions of potential customers and drive sales. It would be effective if samples of each product's reviews are visible right below the product's description. But if your e-commerce store doesn't have a wide variety of products and the number of reviews is also low, all the reviews can be well arranged under one page called Customer Testimonials/Reviews. This page should appear on the home screen and be easily noticeable to the customers.
10. Make a section page for special sales.
Online customers are obsessed with discounts. People prefer to buy something with a discount tag attached. A huge section of shoppers waits until their favorite product goes on sale. It is important for an e-commerce website to announce a sale at least quarterly and special discounts on Black Friday, Big Billion, Christmas Eve, New Year's Eve, Festive sale, etc. The multiple discount schemes, offering a discount at a discounted price is one of the major reasons behind the growth of the e-commerce industry. Therefore, it is recommended that an e-commerce store should have a special page which displays only the products that run with pleasing discounts.