We are silvertooth.
Digital Marketing
Digital marketing is an umbrella term for all your online marketing efforts. It is performed through various channels such as Google search, social media and emails to connect with current and prospective customers.
The reality is, people spend twice as much time online as they used to 12 years ago. And while we say it a lot, the way people shop and buy really has changed, meaning offline marketing is not as effective as it used to be.
Marketing is all about connecting with your audience at the right place and at the right time. Today, you need to meet them where they are already spending time: On the Internet. Our digital marketing specialists monitor things like what is being viewed, how often, for how long and sales conversion.
How can we help you?
Our monthly accounting service helps small and medium business owners to focus on business development without hassle with accounting, tax payment, and other compliance issues.
Accounting is universal: We provide our bookkeeping services across the globe. We currently maintain books of clients from the USA, Canada, Sri Lanka, Australia, and Dubai.
Less volume of transactions in the organization: Avoid a full-time accountant and save 50% of the accountant's cost by using our outsourced accounting service.
We maintain your books online and have your compliance done on time. No attrition and No bonus, we are your deputed accountants.
One-off or backlogs: We help companies to catch up to real-time accounting. We provide them with a project-based, one-off service so that their current work can run without hindrance.
Training: We do individual and corporate training on accounting, accounts receivable/ accounts payable process and reporting. Do you have good accountants and if you want to up-skill them? Let us help them with a proper training.
Our main focus is to have accounting services for Small and Medium Enterprises. Our monthly service includes bookkeeping, monthly reports, quarterly & annual reports, payroll management, tax compliance services and consulting.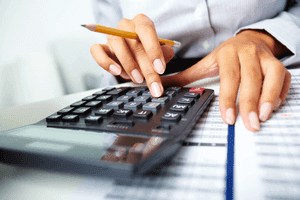 When it comes to accounting & book keeping services, we methodically analyze your day-to-day transactions and suggest the optimal way to manage profitability & tax, balance sheet and tax filing.