We are silvertooth.
Digital Marketing
Digital marketing is an umbrella term for all your online marketing efforts. It is performed through various channels such as Google search, social media and emails to connect with current and prospective customers.
The reality is, people spend twice as much time online as they used to 12 years ago. And while we say it a lot, the way people shop and buy really has changed, meaning offline marketing is not as effective as it used to be.
Marketing is all about connecting with your audience at the right place and at the right time. Today, you need to meet them where they are already spending time: On the Internet. Our digital marketing specialists monitor things like what is being viewed, how often, for how long and sales conversion.
---
Why Odoo ERP?
Odoo's flexible architecture and user experience are two features that set it apart from many other ERP software. There are over 100 license-free modules covering a vast array of business functions, from CRM to sales, accounting, human resources, payroll, manufacturing, inventory, and even more. It's an exceptional ERP application that increases business efficiency and enhances day-to-day operations.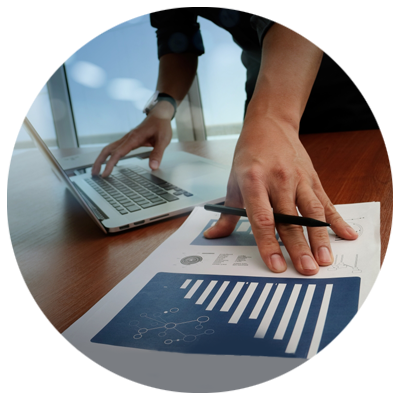 Our Implementation Methodology
---
Results That Matter
---
Unlike other service providers, our rates are competitive and ready to deploy our head-best professionals to work on-site (or) offshore as per your request. Our technical parameters are highly dependent on paperwork, work monitoring, reporting frequencies as suggested by you, expansion of support or business engagement based on mutual consent and complete openness.
Sustainability is a core part of DunRite Technologies' business. We have a clear policy of our corporate responsibility and code of conduct. We ensure that our priorities are transparent and concrete. We look forward to continuing to use our capabilities, skills and resources to define an identity for ourselves in the global market.